Roy, the PR man of Howling Moon has been around the world with his work in natural bodycare PR - from Brixton working with Hairy Jayne Handmade Haircare to Australia with skincare brand A'kin.  There is certainly no shortage of choice when it comes to beauty products from small local makers in the UK to an American small batch perfumery.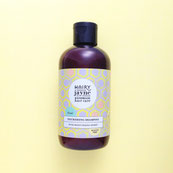 Handmade with botanical ingredients, Hairy Jayne hair care products are handmade with love.  Jayne is a hairdresser who brews her own range of products with her own fair hands at a studio in Brixton, south London.  As well as being as natural as possible, the simple range has a nostalgic feel, harking back to a time when handcrafted goods were the norm.
Being a small pr agency we could offer Jayne affordable PR.  She had been selling to her salon customers and also at fairs around London but took the plunge and invested in some haircare PR.  Jayne ran a survey on her site and over 25% of her new clients said they had read about her in the press and on blogs.  It was also interesting to see that 59% of them liked to shop local/independent.
Curated Living is an online lifestyle shop dedicated to sourcing a wide range of unique, one-of-a-kind home décor products, vintage furniture, gifts and home accessories for interior design along with an indulgent selection of luxury body care products which include natural beauty products from French brand Côté Bastide and the American small batch perfumery brand, Library of Flowers.
Côté Bastide was founded in 1990 by Nicole Houques and has been making luxurious toiletries and fragrances for the past 20 years.  Nicole drew inspiration for the products from her childhood, living in the countryside of the south of France.   Made in Provence from 100% natural ingredients.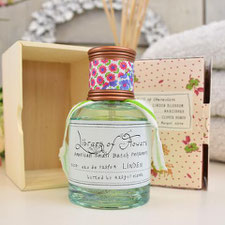 Library of Flowers, a "small batch perfumery" based in Denver, Colorado was formed in 2012 by designer Margot Elena.  Library of Flowers offers carefully crafted products that "create memorable journeys through sight and scent".  The Library of Flowers range of products includes beautifully scented eau de parfums, bath oils, bubble baths, shower gels, soaps and hand creams, with the product packaging featuring hand drawn illustrations and hand distressed fabric ties.