Those of you who follow Twitter may be aware of hash tag #wallpaperwednesday.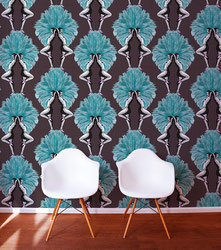 Wallpapers these days can make quite a statement, gone are the days of boring woodchip painted magnolia. There's now a huge variety of papers to choose from an we find ourselves doing a lot more wallpaper PR.
The use of wallpaper goes back a long way - the earliest papers are often called 'black-and-white' papers because they were printed in carbon ink and one of the popular uses wasto line the inside of wooden boxes, or chests.  A fragmentary design that includes the arms of England surrounded by Tudor roses, masks and vases of flowers has been found at Besford Court in Worcestershire; c.1550-70 in date. The Wallpaper History Society founded in 1986 provides a unique forum for wallcoverings professionals and enthusiasts.
"A fabulous wallpaper design evoking a graphic, contemporary take on a classic Burlesque theme, while maintaining an essence of style and sophistication. Melissa's wallpaper design is a combination of hand painting and digital illustration resulting in an effective and distinctive outcome. Inspired by subculture, Burlesque and Pop Art, Showgirls is a unique wallpaper design suited to making a strong, colourful                                                                            statement while providing the perfect accompaniment to a sumptuous and glamourous interior."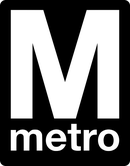 As a homes & interiors PR agency we help promote a wide range of products, wallpaper being one of them. Our client Graduate Collection works with some of the most exciting new designers to emerge from British universities.  One wallpaper from their range Melissa Scott's 'Showgirls Wallpaper Blue' made it onto the front cover of Metro newspaper.