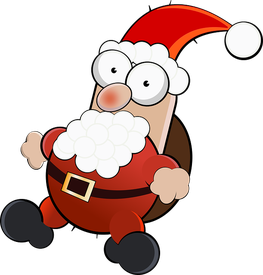 For some in Australia Christmas really does come in July!
No one seems to know for sure where the concept of 'Christmas in July' came from, but it's rumoured to have originated with a small group of people celebrating with Christmas-like celebrations in the Blue Mountains west of Sydney.
It can be hot and humid during December, which is in the middle of summer in Australia, so Christmas is celebrated differently by some compared to the northern hemisphere, where it's the middle of winter.  It's more likely the Australia's will have a beer on the beach, rather than mulled wine and the food eaten will often also be lighter, with seafood or a barbie a popular choice.
The phrase 'Christmas in July' is also found in other countries in the southern hemisphere like New Zealand and South Africa.  There was a Hollywood movie called Christmas in July (1940). However, the film is not believed to be the origin of the phrase's use in Australia, which seems to date from around the late 1970s to the early 1980s.
For a PR agency like ourselves working in the Giftware PR sector, Christmas really does come in July when we start to put forward product suggestions for Christmas gift guides.  It's a well-established date in the journalists' calendar that Christmas press days and Christmas call-ins start in July!
We may only just be enjoying summer but...

 On the 1st August Selfridges revealed their 'Summer Christmas Shop' – and it's covered in festive cheer.  Almost the entirety of the Oxford Street store's fourth floor has been transformed into a 'Shine on' winter wonderland with 50,000 decorations on display.  The store has claimed that the 2016 opening is the world's earliest.
Not to be beaten…. 
In June, Argos unveiled its list of must-have toys for Christmas and there are some bizarre and wonderful things out there.  According to the catalogue giant, parents are in for a seasonal headache as must-haves include a doll that has a distinctive "new-born" smell while more educational toys include a toy caterpillar you can code to avoid objects, a Lego volcano and a build-your-own train set.
Whenever your Christmas is - June, July, August or even December! - have a great time and it has been said  "Christmas is not a date. It is a state of mind." -- Mary Ellen Chase