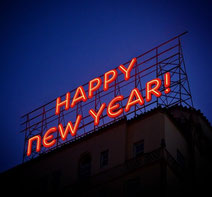 Looking forward to 2016 - Since Roy started Howling Moon PR he has met some very interesting clients with amazing products. 
Our PR agency offering affordable PR to small businesses has proved to be very popular and we have engaged Beauty PR, Homes and Interiors PR and Lifestyle PR clients. We think the new year is going to be very exciting with new clients coming on board from London, Norfolk and even Sweden.
Thankfully the shortest day of winter has passed and the days are starting to get a little bit longer - albeit slowly but surely - so we can start to look forward to the new year ahead.
Spring has already sprung in the form of bulbs flowering way ahead of their usual schedule and our clients have a whole host of new products planned for launch in the months ahead.....