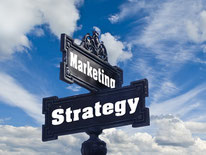 Almost every business has a trading name, from the smallest market trader to the largest multi-national corporation.
However, only a minority of those businesses have what could be classed as a 'brand' or a 'brand name'.
Branding is a word commonly referred to by advertisers and marketing people, but what does it actually mean? and most importantly; how will it benefit your business?
Everyone is aware of branding...
There are many different definitions of a brand, the most effective description is that a brand is a name or symbol that is commonly known to identify a company or its products and separate them from the competition.
A well-known brand is generally regarded as one that people will recognise, often even if they don't really know all about the company and its products/services. These are usually the business name or the name of a product, although it can also include the name of a feature or style of a product.
The overall 'branding' of a company or product can also stretch to a logo, symbol, or even design features (e.g. regularly used colours or layouts, such as red and white for Coca Cola) that easily identify the company or its products/services.
For example:
The Nike brand name is known throughout the world, people can identify the name and logo even if they have never bought any of their products.  Not only is the company name a brand, but the logo (the 'tick' symbol) is also a strong piece of branding in its own right. The majority of people that are aware of the company can also identify it (or its products) from this symbol alone.
The clothing and running shoe company Adidas is well known for using three stripes on its range of products. This design feature branding allows people to identify their products, even if the Adidas brand name and logo is not present.
Closer to home, Herdy have built their business from their strong and instantly recognisable motif.  Based on the iconic Herdwick sheep which are synonymous with the Lake District, the Herdy logo has formed the starting point for all their product design as well as their marketing.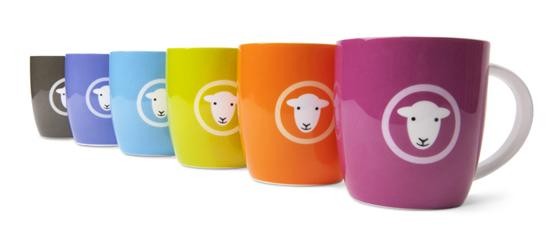 Recognition and Loyalty
The main benefit of branding is that customers are much more likely to remember your business. A strong brand name and logo/ image helps to keep your company image in the mind of your potential customers - a bit of blowing our own trumpet, but often when we hand our business card over people recognise and remember us because of the logo - even if they don't really know what we do!
If your business sells products that are often bought on impulse, a customer recognising your brand could mean the difference between a sale or a no-sale.  Even if the customer was not aware that you sell a particular product, they trust your brand because they recognise it and they are then likely to trust you with other unfamiliar products. If a customer is happy with your products or services, a brand helps to build customer loyalty across your business.
Further reading - the Guardian Small Business Network has some interesting articles on branding including - A guide to branding your small business which is a beginners' guide to building a successful brand that conveys the right messages.