Two beauty brands we have the pleasure of working with have very different objectives when it comes to the consumers they are targeting but ultimately both need to deliver products that work.  Bilou is a young, quirky bodycare brand originating in Germany whilst Dafna's Personal Skincare from Spain combines traditional Ayurvedic principles with modern bio technology.
Where it all began

Bianca Heinicke - better know to her followers as Bibi - had been publishing regular videos about beauty since 2012 on YouTube as bibisbeautyplace.  In 2014 she decided to develop her own beauty product with her boyfriend Julian.  Working with the creative agency Philosophy Brands GmbH of Heidelberg using their product development and design expertise, Bilou was born.
 A lot of love and passion has gone into Bilou products as Bibi explains "We want to indulge you in pleasure with the headiest scents you have ever encountered and an extra creamy shower experience, we take our inspiration for fragrances from all that is delicious and fun"

Dafna's Skincare founder Dafna Shaham had always been passionate about the natural world.  She trained as an aromatherapist, naturopath and cosmetics formulator of natural products.  In 2008 Dafna decided to create her own line of cosmetics and tailor the products according to the specific needs of customers.  Dafna sees her range as much more than a superficial cosmetic product; it is a rite, a feeling, a true wellness experience inside and out.
The Fun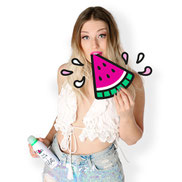 Innovative shower foams with amazing fragrances...
Compared to traditional shower gels, Bilou's foams offer a completely unique experience - being light & creamy they are super soft and very easy to work all over the skin. 
Bilou develop fun fragrances which have never been encountered before. Bibi and Julian conjure up the fragrances themselves which are then formulated in collaboration with perfumers to turn their dreams into reality.  The signature scents currently available in the UK are Coco Cocktail, Cotton Candy, Fizzy Berry, Pink Melon and Tasty Donut which are available as Creamy Shower Foam, Gentle Cream Foam body moisturiser and 2in1 Bodyspray.
The science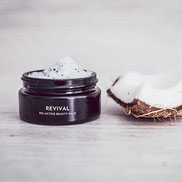 In 2014 Dafna, in collaboration with scientists, created her anti-ageing line based on Ayurvedic philosophy and using natural and bio active ingredients combined with highly advanced biotechnology.  The result is an anti-ageing collection formulated with a combination of 40 super-charged natural bio-active ingredients.
Dafna believes in the ingredients nature has to offer but as she explains "today there are biotechnological tools that enable us to extract and use some of these ingredients in advanced ways.  These ingredients help us create highly advanced formulas which extend the effectiveness of our products, allowing us to offer you scientifically advanced products."
Learn more
Visit the Dafna's Skincare website to learn more about the philosophy and science behind this brand (details below) where you can also find details of how to apply for fully personalised products via Dafna's on-line clinic.
Safe and responsible products
Bilou products are tested for skin compatibility by dermatologists using an epicutaneous test by the German Dermatest laboratories and confirmed with the quality seal "Dermatest excellent".  They do not use any ingredients derived from animals and are proud to explain that all Bilou products are 100% vegan and suitable for vegans without exception and the brand has even been added to the positive PETA list, like 
Dafna uses 100% natural and bio essential oils and the ingredients have natural and Bio certifications from the leading European institutes. No parabens, mineral oils, paraffin, Vaseline, petrolatum, silicones, SLG and other artificial ingredients are used.  None of the products are tested on animals and do not contain any components derived from animals and they are against this practice and fight against it.
End results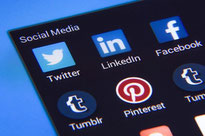 With over five million followers on Instagram, Bilou place a high emphasis on social media to promote their products and actively encourage feedback from users, beauty bloggers etc.  This has resulted in highly successful product launches in Germany, Austria, and Switzerland.  Launched in the UK in 2017 into Superdrug, UK bloggers have also continued to rave about the brand such as beauty & lifestyle blogger Hayley Sparkle who reviewed the product saying "The Creamy Shower Foams are so lovely to use and different to any other shower foams I've used before"
Dafna says that with use of her products "Visible and clinically proven changes can be seen in the skin's recovery from the accumulated damages of the free radicals.  Signs of ageing are delayed and skin texture is improved.  The long-term effect is of anti-ageing where the skin is more hydrated, with less wrinkles and expression marks.  Results from life testing with 15 volunteers (age 40-65), where they applied a cream rich with the skin-tensor showed significant improvements in the skin that were captured by images and subjective evaluations of the volunteers."
More information