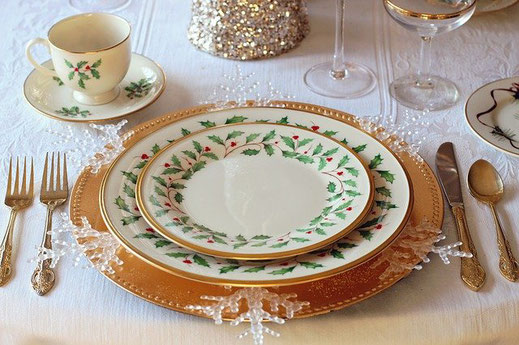 Beautiful tableware, a personalised gift of a beautiful bauble and handmade trees can all make up a wonderful Christmas.
It's that time of year again when thoughts turn to decking the halls and making this Christmas even more special than the last.  We hope this blog might inspire you, be it making your own Christmas tree to dressing a wonderful dining table.  We also take a look at the history around the tradition of the Christmas tree.
A bit of history
Christmas trees come in all shapes, sizes and forms and we're looking at just a few fun ways to create that festive focal feature as well as exploring a little of its history.
Decorating the house with a beautiful Christmas tree is an excellent way to spread suitably seasonal cheer and spirit. The task of decorating the tree is often the way to embrace and mark the start of your own Christmas season.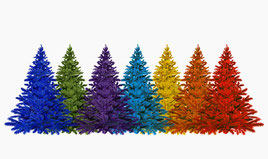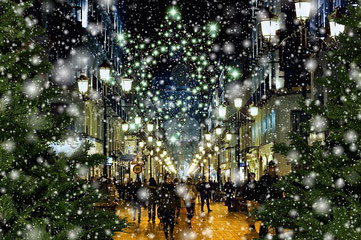 Nobody is really sure when fir trees were first used as Christmas trees.  It probably began about 1000 years ago in Northern Europe.  Many early Christmas trees seem to have been hung upside down from the ceiling using chains (from chandeliers/lighting hooks) - a bit of a trend that's making a comeback and particularly useful for people without much floorspace - or to keep them away for curious hands (and paws!).
In many parts of northern Europe the early Christmas trees were cherry or hawthorn plants that were put into pots and brought inside so they would flower at Christmas time.  Those that couldn't afford a real plant often made pyramids of woods and they were decorated to look like a tree with paper, apples and candles and these were sometimes carried around from house to house, rather than being displayed in a home.
The tradition of decorating a tree for Christmas comes originally from Germany. The first Christmas Trees were decorated with edible things, such as gingerbread and gold covered apples.  Then glass makers made special small ornaments to replicate these similar to some of the bauble decorations used today.
Personal gifts and Baubles of fun
A great reminder of friends and family is to give a gift like a Christmas bauble.  Every year when you decorate the tree or hang your bauble around the home it is a wonderful reminder of those special people and Christmases past. 
Trafalgar Square Christmas Tree
Ever since 1947, Norway has donated a tree to London to say thank you for helping them during World War II.
A special ceremony is held in Norway in November, when the tree is cut down in the forest in Norway. It's then shipped over to the UK by sea, before being driven to London on a lorry.
It is decorated in the traditional Norwegian way, with strings of lights going down the tree, rather than criss-crossing it.
During World War II, Norway was invaded by German forces in April 1940.  However, the Germans were not able to capture King Haakon, the royal family, and high profile members of the government.
After the liberation of Norway on 7 June 1945, the Norwegian people never forgot what Britain did for Norway and each year since 1947, Norway sends over a giant Norwegian spruce Christmas tree to their British friends as a token of gratitude, celebration, and commemoration of Britain's support in preserving Norwegian liberty during World War II.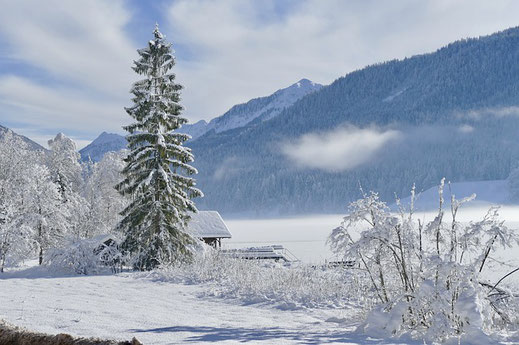 Make you own tree !!
If you live in a small space or simply don't want to deal with the hassle of getting a tree, you can channel Christmas spirit in your home without any pine needles. There are many clever ideas to create one from using an old frame from a picture or mirror to a stylish stack of egg boxes painted a suitable shade of green! 
Tableware treat for Christmas
Christmas lunch or dinner is a meal with many preparations, creating an impressive table setting can be that final touch. 
Sthål is bohemian style ceramics of Swedish design. All bowls, cups, plates and serving dishes are made of durable stoneware. Oven-safe, microwave-safe and dishwasher-safe. Inspiring pieces in a wide variety of colours and shapes, to add that sparkle to your dining table.