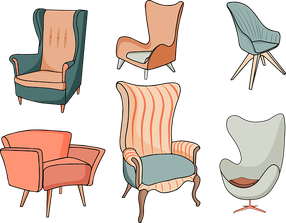 The world really is your oyster if you're looking for some inspiration for your interior.  With so many rich and vibrant cultures to choose - from the rich and colourful Moroccan to simple minimalist Japanese, there are so many iconic design styles to give your home a touch of individuality - how far you take the theme is up to you! 
We take a look at a few favourites that will add some international interior design details to your home.....
MOROCCAN STYLE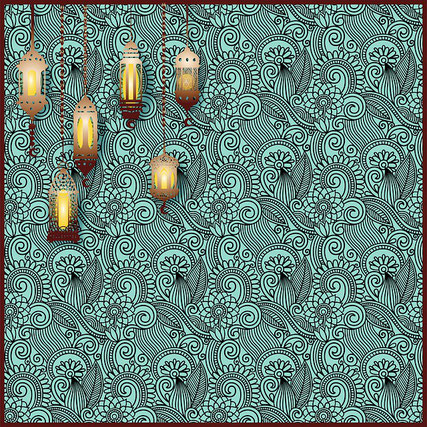 This style is now relatively easy to achieve without having to take a trip to North Africa Although of course if you want to take a trip for a little shopping then it's a great excuse to go!).  Colourful geometric patterns, vibrant colours and organic materials give that authentic look.  Avoid over-refining any one aspect to achieve a genuine Moroccan style.  Low seating is an integral part of Moroccan interior design, as are lots of pillows wo why not try placing a couple of floor cushions around a wooden coffee table and enjoy dining with a difference!
The intricate lantern is a cornerstone of a Moroccan inspired interior and when lit casts stunning shadows on the surroundings.  Lanterns can be hung individually throughout a room or in groups to create a unique and striking feature in a corner, or above a table.
For some inspiration of Moroccan style interior furnishings visit
https://www.moroccanbazaar.com
SPANISH REVIVAL
Spanish interior design has seen a resurgence in recent years with interiors which include a warm colour scheme using yellows, reds and oranges.  Textured walls such as exposed brick or brushed plaster, dark woods like walnut, and seamless tiled floors all bring a Spanish feel.
If you want to embrace the look then replace solid wood banisters with decorative wrought iron which is seen throughout homes in Spain both inside and out and this elegant metal contrasts beautifully with natural woodwork and tiles.
While tile floors are seen in many Spanish style homes, natural wood floors are popular as well.  Leave floors bare as much as possible, accenting with textured throw rugs that pick up the colours of the room.
Hand glazed tiles on the kitchen back-splash and around a fireplace, heavy, hand carved furniture pieces like armories, sideboards, dressers and dining room tables and stained glass windows all add to the feel of a Spanish inspired interior.
Finding traditional Spanish furniture in the UK is not easy but auction houses are a good starting point.
For Spanish themed tiles, Alhambra Tiles is a good place to start looking - https://alhambratiles.co.uk/
SCANDINAVIAN CHIC
With hygge proving itself as a popular design trend, Scandinavian interiors seem to be all the rage.  The style brings comfort, functionality and embraces the natural world. The Scandi style is an ideal interior type for the modern homeowner, the beauty of Scandinavian design is in its simplicity with living areas tending to be open plan.
To achieve this look, paint walls in a neutral tone and embellish with pops of pastel colours such as yellow, baby blue and blush pink in room furnishings. Exposing or installing wooden flooring as well as adding house plants and wooden accents will mirror the Scandinavian love of nature and the outdoors.
Wood is a widely used material in Scandinavian interiors across floors, walls and furniture.  Whilst light coloured woods such as birch and pine are largely used for flooring and large furniture items, teak and rosewood tend to be found on many key iconic furniture pieces.
Scandinavian interiors are far from bland by using a mix of old and new.  Combining vintage, iconic pieces with modern practical items adds a touch of history and character to a neutral space. Swedish ceramics company Sthål make colourful tableware which cleverly combines both Swedish and exotic influences full of Scandi-influenced design- www.sthal.se . Skandium offer a wide range of Scandinavian interior furnishings - https://www.skandium.com
JAPANESE MINIMALISM
Simplicity is at the heart of Japanese interior design, focusing on natural materials and colour schemes – the result is a peaceful and pared-down style that stands in stark contrast to the busy interiors of Morocco, and Spain.  Typical Japanese homes include heavy use of bamboo or other light woods throughout, whether in bed frames, flooring or cupboards and cabinets.  Japanese homes typically contain simple colours from nature.  Predominant colours are derived from the browns of wooden elements and the greens of plants. Flooring is either wood or grey stone tile. 
Introducing Japanese interior design throughout you home may be challenging but here are some ideas to consider...
Sliding doors to enter the room or screens, the introduction of plants, such as bonsai and bamboo will all give a small Japanese cultural touch to a room - whatever plants you choose, keep it simple, natural and green.  Japanese culture is known for using wooden elements throughout their homes.  The most common woods being used in western versions of Japanese themed interiors are maple, cypress, hemlock and red pine. Bamboo is also a popular wood used for decorative purposes.
Furniture should be modern, clean-lined and made of natural wood.  Lighting should be angular and modern or copy the authentic Japanese lantern style.  Overall the look should be modern clean, and simple in style. Everything should have a purpose and a place — nothing is out of order or lacking function. 
Orchid are suppliers of oriental style furnishings - https://www.orchidfurniture.co.uk