Colour ideas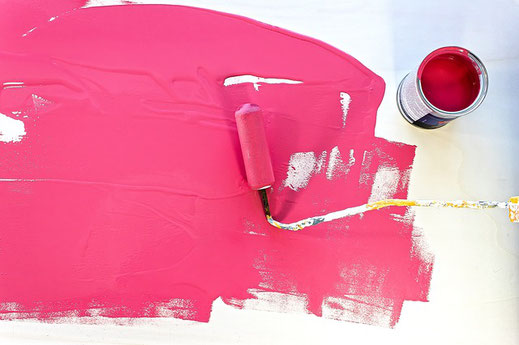 Last year the Pantone colour of the year was Ultra Violet but it proved not the easiest of colours to blend into existing colour schemes.  The Pantone 2019 colour choice of Living Coral will be an easier shade to incorporate into your home.    
The thoughts behind this colour choice as explained by Pantone:
 'Vibrant, yet mellow PANTONE 16-1546 Living Coral embraces us with warmth and nourishment to provide comfort and buoyancy in our continually shifting environment.'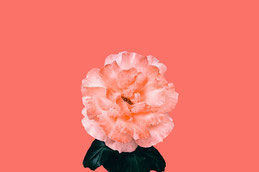 KitchenAid launched their own color of the year, "Bird of Paradise" and this colour matches the "Living Coral" hue and is offered on eight different appliances, from stand mixers to immersion blenders.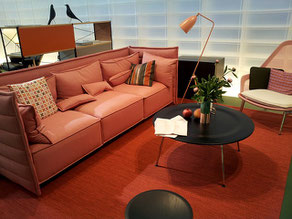 Coral Decor
If you're looking to incorporate coral into your existing colour scheme then wall art or a wallpaper to one wall could be the answer.  This example, a blend of beautiful, light aqua and luminescent coral accents creates a fresh, Mediterranean style for perfect both spring and summer.  Swap out these light shades for dark chocolate and deep browns, and corals look equally appealing once cold winter days arrive.
The Klartsein Curacao Coral Kettle can add a warming splash of colour in the kitchen.
Variety on the countertop is the main focus of the Coral Kettle with its  external pyramid design which is available in a range of colours including coral.
From Redbubble these throw pillows offer a quick, simple and cost-effective option of bringing coral colour to the bedroom, living room or conservatory 
If you are struggling to find the paint shades you love, many DIY outlets and paint companies can mix up paint for your home decor project in any colour you desire. 
If you want an Eco friendly paint that is colour matched then Lakeland has created the world's first complete range of odourless, solvent-free, non-toxic decorative paints.
Today Lakeland Paints lead the child-safe paint manufacturing sector with a range of innovative paint products for a range of specialist uses including one which can help to clean the air!