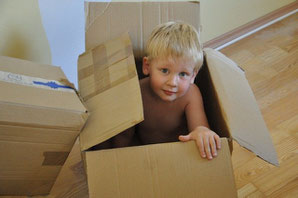 First home, downsizing or just a small room - designing the space in your home to accommodate all your needs can be a difficult challenge. 
Being bold by clearing the clutter is good start and asking a friend to help (one you are happy to be challenged by!) to reduce that mountain of books you never read can be helpful.  Researching clever small room ideas you may never have thought of can provide much needed solutions to your problems - look out for special features in the interior and lifestyle magazines or search on Pinterest.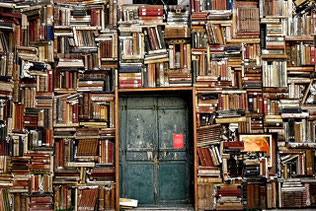 Wish list
Whether it be storage space ideas for the hall fitting an office into your bedroom, we have some ideas you might find inspiring.  It is worth spending time on a wish list to ensure you can clearly define the precise function or functions of the spaces you have.  Ask yourself questions - for example, do you need storage for kids' toys? Is table space essential? Would another bed be the ideal solution?  Some time spent on research as to what solutions are out there should result in you fulfilling (hopefully) all of your wishes.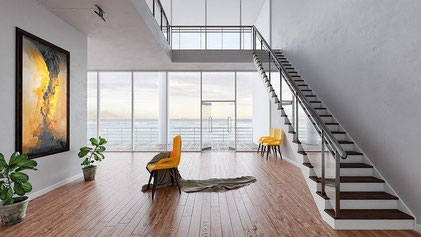 Under the stairs storage
You can never have too much storage space!  With good design and creative ideas you can transform underused and overlooked spaces with a little creativity.  The space under your stairs can be transformed into valuable, functional storage.
One company Clever Closet, can offer many ideas on how to maximise the space under your stairs or in the loft into easy access storage space you'll love!
They say, "No more back bending required as the units seamlessly slide out to give you accessible storage space for everything from your shoes, kit bags and vacuum cleaner."
https://clevercloset.co.uk/under-stairs/
Office in the bedroom !
Bedroom work-space gives an option to those who do not have any additional room to spare elsewhere in the home. Unlike the living room or dining room, you have fewer distractions in a bedroom and turning that corner in a bedroom into a compact work-space is a lot easier than you think.
Adding a work-space to your bedroom needn't be difficult to achieve and there are some clever items of furniture around that make the idea feasible. 
The Flatbox wall mounted folding desk is an award-winning, space-saving desk designed by Michael Hilgers.  A flexible solution for any working height, offering optimum comfort both as a seated or standing desk.
The high quality hinges enable the desk flap to be lowered in a dampened motion to create a strong, sturdy work surface.  There is a glare-free LED strip light at the top of the shelf, together with an integrated power socket, USB charging port and a soft-touch switch.  The desk also includes an organiser set comprising a mobile phone/tablet holder, letter stand and shelf which can be attached to the back panel of the shelf.
https://www.do-shop.com/products/flatbox-wall-desk

From your bed to an office
I remember the old 'Z''bed from childhood but now there are some much better options!
I have to declare a bias about Study Bed.  I purchased one over two years ago and have not been disappointed.
The StudyBed is a clever variation on a Wall Bed, it combines a full-size bed with a very large desk and converts quickly and easily in just a few seconds without the need to remove any items from the desk or any of the bedding.
The ultimate multi-tasking space, the Study Bed is available in several styles and sizes and the clever design provides an amazing amount of desk space and with the option to add further storage from their selection of furniture add-ons.
Making space
New to the market this year is 'Mini Mezz' from Shelley Engineering.  Finding extra room with out moving house or extending is not easy and can be very costly.  Mini Mezz offers a great cost-effective solution - you could add 113 cubic ft to a room (based on their small double bed) - it's a mezzanine level without the major build!
The Mini Mezz is not a bunk bed, but a modern, unique space-enhancing product which gives an additional floor level to your bedroom or studio flat and provides all the storage needed for your clothes and accessories.  What makes this solution so attractive is it's versatility - the space under the platform can be adapted to your specific needs.  The makers Shelly Engineering offer a bespoke service so the platform can be made to fit the space you have.  Easy to self assemble, you can even take it with you when you move it's offered in a range of colours and bed-sizes making it a great space-making concept. 
Slide or loose that door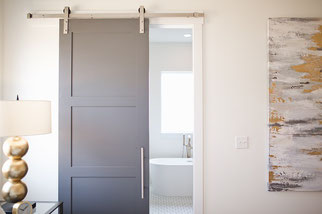 Doors can make the placing of furniture difficult and the floor area taken to allow their opening is all valuable (yet wasted) space.  
The Syntesis® Collection  includes architrave-free single and double flush pocket door systems, single and double flush hinged door systems and flush skirting board adapter, in fact everything you need for a contemporary, minimalist interior.
The Eclisse Syntesis® Flush Pocket Door System does away with traditional jambs or architraves.
Using the Double Syntesis® Flush Pocket Door System you can create an open plan space with areas that can be closed off when required, creating a layout that is more versatile and multi-functional.
Paint your doors the same colour as the wall and they'll blend into the background when closed.  When open, the doors will slide into pockets in the wall. Use a contrasting colour and the doors become a feature - the choice is yours!