Not content with their current PR agency, in 2019 we were approached by natural and organic lifestyle store Live In The Light (LITL) to bring life back into their PR.  After an initial meeting to gain some background to the company, its brands, ethos and ambitions, we felt sure we could improve their exposure to a wider audience through a variety of media opportunities.
Their story
Set up in August 2014 after owner Sue Buck was looking for and finally found a range of skin care products that truly were 100% organic and did exactly what they are supposed to.
After years of struggling with chronic fatigue whilst still having to manage a business, Sue had discovered that all chemical products needed to be eliminated from her life.  Eating organic healthy food and not using chemical products around the home was something that was reasonably easy to move to.  It was not so easy to find skin care products that are totally organic.  Even leading brands that claim to be "chemical free" are not. 
Start of the journey - Annmarie Gianni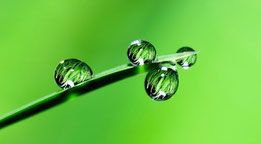 In 2008, healthy living bloggers Annmarie and Kevin Gianni powered up a vegetable oil-powered RV and embarked on a 2½-year journey across North and South America.  Their goal: to track down the best natural-care products and protocols to share with viewers of their popular YouTube videocast.  Sue was led to Annmarie Gianni, bought some product and tested them out - and she was hooked!  After a few conversations with AMG, it was agreed that Live In The Light would be the distributor for the brand in the UK and Europe and they continue to be dedicated to offering truly natural, organic and chemical free products.   
Living life naturally for humans & our furry friends
Since 2008 Live The Light has expanded its range of natural products from products for humans to our furry friends and more, plus eco friendly lifestyle products which include household cleaning products.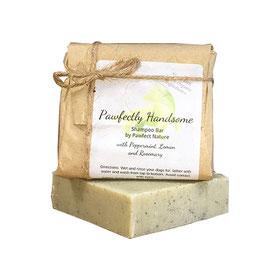 Pawfect Nature is natural pampering for your pooch and includes dog shampoo bars which are made from plant based organic ingredients that are free from controversial chemicals and preservatives. 100% natural and contain extra oils. All of nature's goodness remains within the shampoo bar with every use.
The Pawfectly Handsome shampoo bar contains organic peppermint essential oil which is a natural deodoriser with antioxidant properties, lemon detoxifies & conditions your dogs coat with insecticidal agents and rosemary helps to balance mood having an uplifting effect and adds antiseptic and antibacterial qualities.  This fine blend work together to cleanse, protect & combat doggy odours leaving your pooch prince smelling and feeling refreshed.  Olive oil provides long lasting mild & gentle hypoallergenic care whilst coconut oil moisturises, combats smells and strengthens the skin barrier. . With added Shea Butter, this all in one shampoo bar conditions the coat, soothes the skin and pawtects your pooch from smells, dirt and bacteria.
Pure Anada's Delight Bright is a natural washing up liquid that's safe for children and pets and is 100% Natural - chlorine & phosphate-free.
This Natural Dish Soap is a concentrated formula so a little really does go a long way!
With the uplifting scent of lemongrass, a blend of natural surfactants and anti-bacterial, refreshing essential oils will make doing dishes a delight!
Marley's Monsters are eco-friendly, reusable products and unique baby goods. They believe that living an eco-friendly lifestyle should be fun and unique to your style.
They offer a range of reusable products to encourage people to 'ditch the disposables' including UNpaper® towels, Cloth Wipes, Bowl Covers, Sandwich Wraps, Nursing Pads, Cloth Napkins for the school lunchbox and more. 
Getting the message out there
We were delighted to work with Sue, Lou and Lin at Live in the Light to spread the word about their unique lifestyle store with so many interesting products.  Our media marketing covered many areas from traditional printed media in lifestyle magazines and newspapers to engaging with bloggers (influencers).  Below is just a small sample of coverage we have gained for LITL products.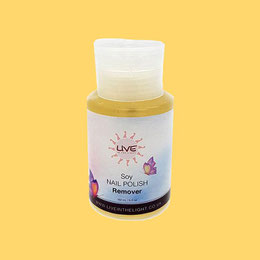 Reviews - Good Housekeeping magazine 
Tried & Tested review of the Live in the Light Soy Polish Remover
One good way to gain media coverage and instil confidence in the product / brand is to have a product reviewed. With our extensive database and journalist media watch we seek out opportunities for our clients products to be reviewed such as the piece for LITL with Good Housekeeping magazine.
They were running a Tried & Tested feature on natural nail polish removers.  It was quite a gamble putting a natural product up against big-name polish removers which contain large amounts of potentially harmful chemicals.  We're happy to report that the LITL Soy Polish Remover held its own and came out really well!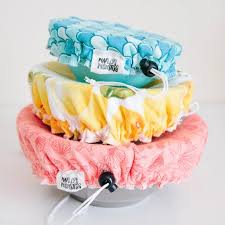 Media coverage around events:-
BBC Good Food Christmas Gift Guide
As well as seasonal themes, there's a wealth of events and opportunities such as Valentine's Day, Mother's Day, Easter, Father's Day  etc. to pitch both new and existing products or special offers relevant to the event.  Christmas gift guides are one such opportunity and LITL featured in BBC Good Food magazine with their Bowl Covers 3 Pce Bundle by Marley's Monsters
Printed and online coverage - Metro UK
These days it's difficult to differentiate between the influence of printed and online media.  Most printed publications also have an online presence, so exposure of products can be much higher than if the product only appears in print - the good thing about online is that it's visible for much longer and there's a link to the product, helping with the client's SEO. 
Metro newspaper distributes 1,348,000 copies and has 14,600,000 monthly online users (2019 figures) so when the Growing Candle – Clara from LIL was featured in their 'Home' page feature 'It's beginning to smell a lot like Christmas'  in December 2020 and so the Hyggelight Growing Candles from LITL were seen by lots of potential customers.
https://metro.co.uk/2020/12/02/the-best-festive-candles-to-get-your-home-ready-for-christmas-13686927/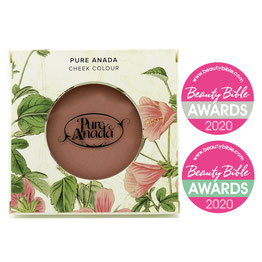 Bloggers – Influencers
We work with a wide range of bloggers which we feel are suitable for our clients and worked with LIL to set up their Influencer Program.  Bloggers are a good way to reach a wider audience for your product and they can have a significant number of followers reading about your products.  One of the many bloggers we work with is Vicky at Kabuki Rune.  With a presence on Facebook, Twitter, Pinterest, Instagram and YouTube she has over 33,900 followers across those social media sites. 
Vicky's blog in November featured from LITL Pure Anada Pressed Powder Foundation
GIFT GUIDES · 15+ Thoughtful, Cruelty Free Holiday Gift Ideas
Too many to mention
Over the last two years we have gained a wide range of coverage for Live In The Light - from beauty and bodycare products featured in the women's lifestyle media to pet, homeware & cleaning products in the homes interest press as well as reviews online and on social media channels by influencers who love the natural and organic brands that Live in the Light has to offer.
Some of our higlights onclude coverage in...
Magazines: Top Sante, Your Home, Your Country Wedding, Vegan Living, Simply You, Prime magazine, OX magazine, Coast and more!
Online: The Male Grooming Review, Topman, Sheerluxe, Fruk magazine, Closeronline, Boyfriend magazine, FashionEyesta and more !
And finally
A few words from Louise at a very busy Live In The Light: 
'So sorry for the delay in responding and yes of course we would be happy to recommend…Roy is always so happy to work with whatever we suggest and has got us some great coverage not to mention you are both very patient when we are late with responses… it's so busy which of course, is fantastic!! '
Customer seem to love Live In The Light too, 99% think they are excellent or good as reviewed in Trustpilot