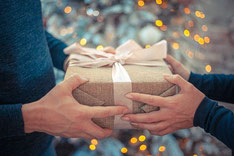 Gifts and giving - the Victorians are often thought to have brought us the tradition of gifts at Christmas but gift-giving is a relic of a pagan custom, namely the winter solstice, which in the Northern Hemisphere occurs in December.  As Christianity became increasingly widespread in Roman lands, the custom of gift-giving became tied to 25 December, the day of Jesus's birth, and to the story of the three wise men bearing gifts.  The tradition of gift-giving was further enhanced through tales of Saint Nicholas, an early Christian bishop from the Greek city of Myra, whose legendary habit of secret gift-giving gave rise to the traditional model of Santa Claus.
unusual gifts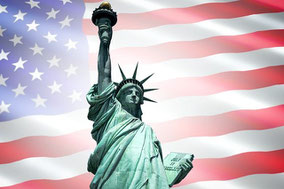 In 1884 the Statue of Liberty was given to America by France!
For those of you who are looking for something unusual there is plenty of choice. Below we have picked a few gifts to inspire your imagination.
Gifts that support a charity
The Bulloch Collection supports the iconic PS Waverley.  With its distinctive red funnels and Red Ensign fluttering in the breeze, the iconic paddle steamer Waverley can (usually!) be seen sailing around the coast of the UK during the summer.
Upholsterer Sarah Jane Hemsley has pledged a donation of 10% from all Waverley sales to the Waverley Steam Navigation Co Ltd towards ongoing maintenance to ensure future generations can continue to experience the magic of PS Waverley.  Created, designed and made in the UK, the Waverley range which features original illustrations by Isle of Bute artist Lyn Bulloch is available as fabric by the metre and a selection of home and interior accessories in several colourways.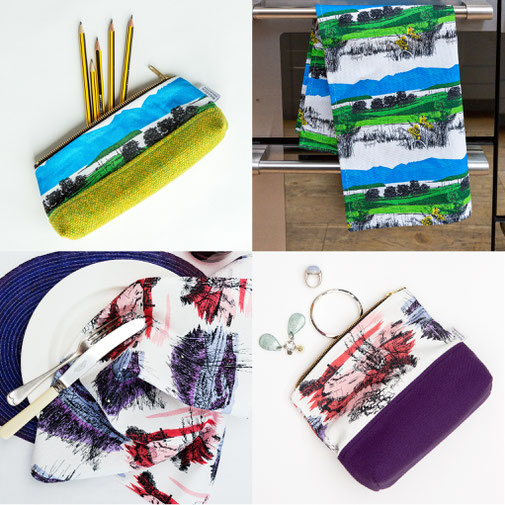 Homewares from The Bulloch Collection include cushions, lampshades, tea towels, napkins and pencil/glasses cases and wash bags/cosmetic bags - all available in iconic Waverley print as well as Sleeping Warrior and Dunagoil & Shore Road designs.
Something for your pet
Safe and natural
Cracked paws, sun screen, shampoo or even canine cologne - organic and natural lifestyle store Live In The Light has a wide range of natural products for your furry friend.  Taking care to not harm your pet or the planet they avoid selling products that contain parabens, phosphates, pthalates, DEA, synthetic dyes or perfumes.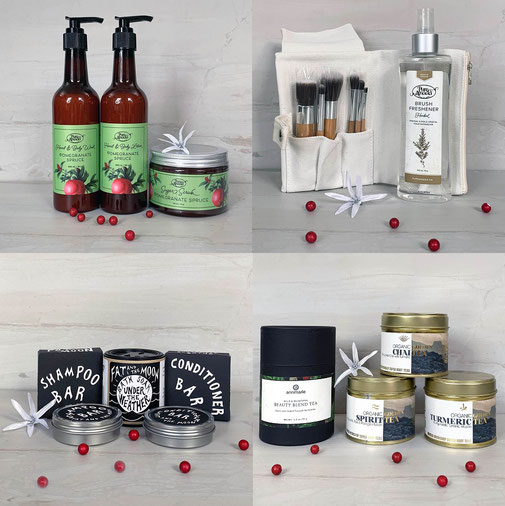 As well as pampering pressies for your furry friends, there's a wide range of natural and organic skincare, bodycare, haircare and wellbeing gifts in the Xmas Gifts section of the website.
Top: Xmas Body Duo & Scrub Gift Set from Pure Anada, Brush Up Gift Set from Pure Anada
Bottom: Bath & Bar Gift Set from Fat and the Moon, Time For Tea Gift Set
A Welsh connection
Driftwood Designs - affordable gifts that keep the Welsh language alive
Lizzy spikes and Becky Barratt at Driftwood Designs have developed gift, homeware and stationery ranges that feature Lizzie's distinctive artwork.  Their homewares, cards and prints feature new illustrations that incorporate art into everyday life. Lizzy says " I love that people have oven gloves with my painted Mackerel swimming along them and lampshades covered in multi-coloured hearts that warm their rooms.  I take delight in developing new ways of bringing my art and ideas into people's lives"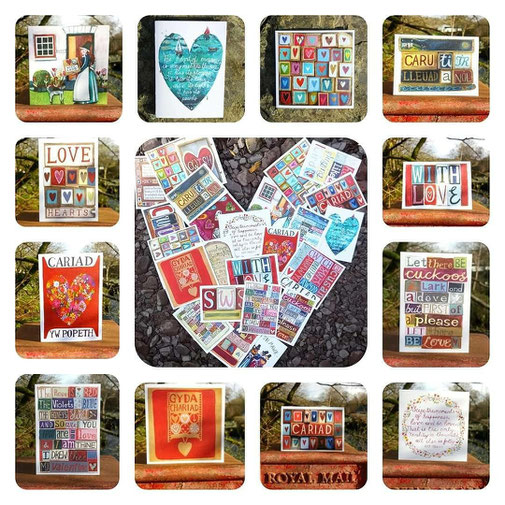 Their Welsh occasions cards help you to send your best wishes in the Welsh language.  This large collection features a wide range of designs and styles to suit all occasions.
House of Commons or House of Lords?
The Houses of Parliament gift shop has something for everyone
Take your pick from a wide range of homeware, gifts, stationery, books, clothing, food & drink and jewellery many of which are sourced from independent UK manufacturers and suppliers 
For something truly original, there's a range of limited edition Encaustic Tiles recently removed from the Palace of Westminster and kept for the Encaustic Tile Conservation Project.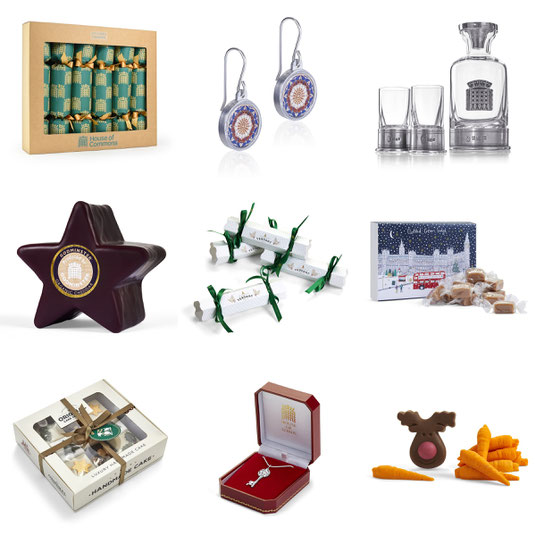 The Christmas Shop includes a wide range of artisanal foods and hand crafted gifts sourced from UK makers. 
Top row: Luxury House of Commons Christmas Crackers, Central Lobby Tudor Rose Tile Earrings, House of Lords Mini Pewter Decanter Set
Middle Row: Godminster Vintage Organic Cheddar Cheese Star, House of Commons Verdant Gin Christmas Crackers, Thames Frost Far Clotted Cream Fudge
Bottom row: Christmas Fruit Cake Selection Box, House of Lords Sterling Silver Key Necklace, Chocolate Reindeer & Carrots
House or Garden?
Sculptor Susie Hartley can create something truly unique
Capturing the vitality of living forms, Susie creates figurative sculptures for both interior and exterior spaces based on human and animal forms.
Working in clay or wax, which can then be cast in bronze or bronze resin, the bespoke pieces are created in close conjunction with clients to produce a piece of unique sculpture for the home or garden.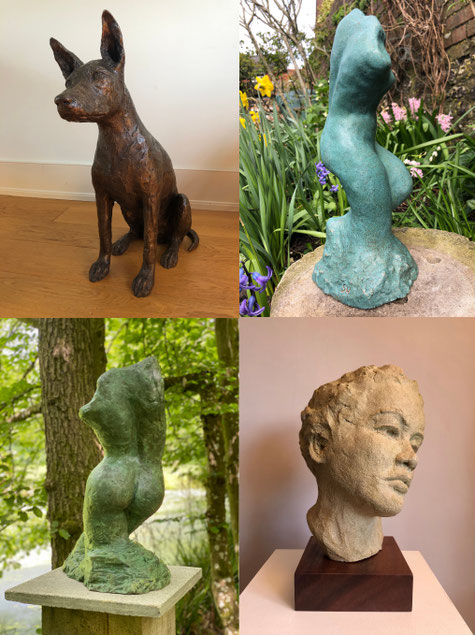 Susie has a range of unique and limited edition sculptures to choose from on her website or can be commissioned to create a bespoke piece for either house or garden.