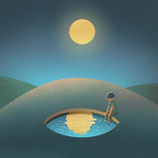 Single-use plastic consumption has got out of control.  According to the EPA (The Environmental Protection Agency) in 2018, 27 million tons of plastic were landfilled, while only 3 million tons were recycled.  And this does not account for the staggering amounts of litter on dumped on the land and in our waterways and oceans.
 As we think about our impact on the environment, sometimes our own small changes can seem futile in the face of the millions of tons of single-use plastic and other waste thrown away each year.  Thinking about the disposable products that we use in our everyday lives can help us make better choices as consumers.
What is 'sustainable fashion'?
For a garment to be considered 'sustainable', it should be eco-friendly, ethically-made, lasting, and accessible.  At a very basic level, fashion sustainability is to ensure that clothing is manufactured in such a way that the product's life cycle minimises any undesirable environmental effect.
More and more there is a trend to reuse clothing either by donating to charity shops, hiring it selling it to one of an increasing number of businesses like Re-Fashion.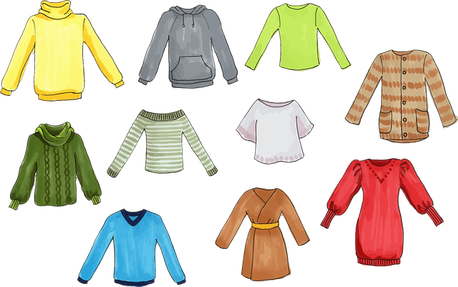 Cork
The production, harvesting and processing of cork fabric does not involve toxic chemicals so it ticks a lot of the eco-friendly and sustainable boxes. 
Cork is an extremely versatile, naturally occurring material taken from a tree, specifically the outer bark of a mature cork oak.  Cork oak forests, are commonly found in the Mediterranean.  The trees are an important part of the economic and environmental ecosystems they exist within.  It is reported that over 200 animal species and 135 plant species find ideal conditions for survival in the cork oak forest.  These forests also absorb large amounts of carbon dioxide and protect against soil erosion and fire hazards since it's such a low-combustible material. 
Handbags from Cork
Some might say that cork bags are sustainable fashion at its best.  Biodegradable, vegan, eco-friendly and carbon negative, they make a great fashion accessory being  water-resistant and super lightweight. 
Live In The Light sell a range of cork and vegan bags.  The 100% natural cork bags are crafted from premium authentic cork.  Due to the nature of cork, every single product is different and unique, grain and colour may slightly differ from one to another. 
Suitable for vegans and vegetarians. 100% leather-free they are suitable for vegetarians and vegans as no animal products are used and no tests are made on animals.
Cork fabric is stain and water resistant and just needs to be cleaned with a soft damp cloth to be kept as new and this again is very eco friendly.
Cleaning up!
Cleaning products found in our shops and supermarkets to clean the house are often full of environmentally harmful chemicals.  For those that prefer using less harmful products a range of commonly available products such as white vinegar, baking soda, tea tree oil and water provide natural, eco-friendly alternatives.  They provide the same cleanliness, with less impact to the environment.
 The other option is to shop around at stores that specialise in more environmentally friendly cleaning products.  By using more eco friendly products you can sometimes save money too.  One example is replacing paper towels by using alternative products made from various materials that are more sustainable such as cotton and bamboo.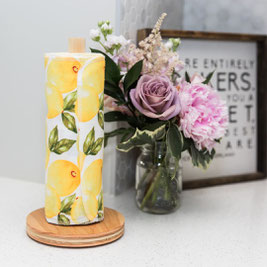 Marleys Monsters make a range of eco friendly products in the USA which are available here in the UK at Live In The Light.
Made from cotton their UNpaper® Towels are pre-rolled onto a cardboard tube and can be used with any paper towel holder and are washed after use.
The Towels are single ply 100% cotton flannel and absorbency is increased after the first few washes. 
Re-purpose and re-use
Since late 2014, Bad Dog Designs has been re-purposing a wide range of otherwise redundant items into Nixie tube clocks.  From electrical test equipment and mantle clocks to retro radios and typewriters, Bad Dog Designs - with the aid of vintage Nixie tubes - transform the ordinary into the extraordinary to create a collection of bespoke antique and steampunk clocks.
A Nixie tube is a piece of electrical equipment created in the 1950s to display numbers, before the invention of the LED - Nixie tubes produce a wonderful warm neon glow that has a vintage charm all of its own.
Founder Paul Parry draws on his electronic engineering background to incorporate Nixie tubes into a wide range of domestic and commercial projects -  including original Cold War Geiger counters from Poland - to produce bespoke timepieces that are truly unique.