We'd love to keep in touch.....
We hope our newsletters prove of interest … we'll keep sending them to you as long as you don't mind and in line with the new GDPR rules you can unsubscribe from receiving future emails from us either now or at any time in the future - please be assured we won't bombard your inbox every week or do the hard-sell to try and get you to sign up for a PR campaign or give your details to anyone else – we just like to share our news and views now and then!
If you would like to subscribe to our newsletters just follow this link - Newsletter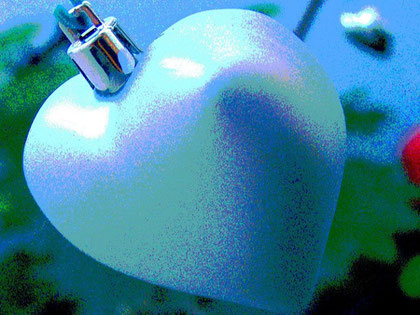 Trying to keep calm and carry on...
Who'd have thought it?
Well, I'm sure no one could have seen how things would turn out when we started the year.  A year we're all going to be glad to forget, but no doubt will remember for a long time to come - we really hope that you've been able to keep calm and carry on - even if it wasn't quite the way you had planned! 
Challenging times...
Fortunately for us, the media and influencers have carried on working - albeit some of the print editions were temporarily suspended publication and chose to switch to focusing on online content.  Who knows whether that shift may be permanent - I know from an SEO point of view that online links are valuable - and perhaps I'm a bit old fashioned, but there's something far more tactile about picking up a magazine and being able to flick through it at your leisure - whether you choose to start at the front, the back or perhaps at your favourite pages before discovering what's in the rest of the publication. You can leave them on the coffee table or bedside table and then pick them up and re-visit whenever you want - viewing online you're more likely to be distracted by another website (or your email pinging!).
Hurrah for independents...
In trying to find the positives, on the plus side, lots of local and independent businesses have seen people turning to them and supporting them - and according to statistics, over 350,000 new businesses started up during the first lockdown. 
Many have adapted and re-invented in order to keep going and whilst fairs and markets have been cancelled, lots have created online 'events' - again, whether this may be a long-term thing is still to be seen - will it change the way in which trade fairs are run?  With the demise of so many large retailers, are the trade fairs still viable or will buyers be looking for different ways to discover new stock and products for their retail outlets?
It's not just that there's the loss of so much retail space on the high street but the fact that retailers are going to be much more cautious about what they choose to stock - will they be willing to take on new brands or will they prefer to stick with the ones they know work for them?
It's a time of change for everyone - and that doesn't have to be a negative - the important thing is we all try and support each other.
We hope you are able to find some peace and joy during this 'alternative' festive season and we wish you a positive and healthy 2021!
Best wishes from Roy & Ron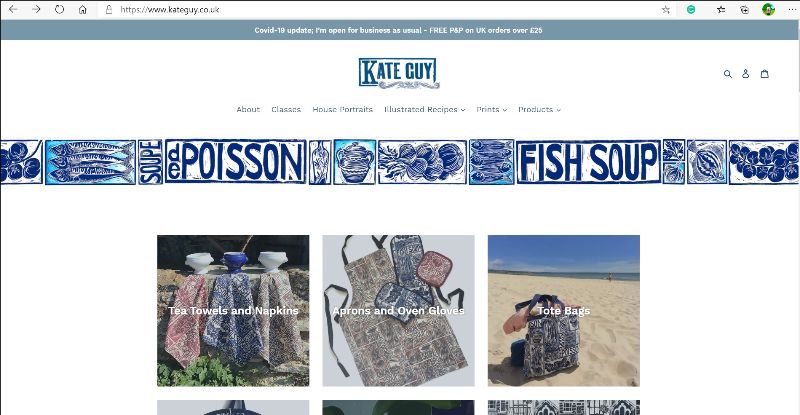 Having someone from the outside take a look at your business, or your website, can often help you to see things that you may be missing and we often get involved with helping our clients in a variety of ways other than product placement and business profiling in the media.
With some time unexpectedly on her hands in the first lockdown, printmaker Kate Guy decided to put it to good use by creating a new website along with new branding and packaging to better showcase her range of lino print homewares. 
We worked closely with Kate - who took on the job of designing and constructing the new site herself - on all areas including the overall look of the site, the navigation of the pages, product photography and the written copy.
Kate had a site which contained plenty of info on her and her products, but she wasn't selling directly from it - you clicked through to one of the well-known marketplace websites which meant they were taking a commission - and also promoting competitors' products on the same page.  Whilst selling through a third-party will get you exposure to a wider audience, it does mean that your margins are not going to be as good.
Kate created a completely new site with a new provider which meant she could work on it whilst still keeping her original one running.
New branding along with new packaging which explained the product to the end consumer were supported by all-new product photography - all of which was showcased to full effect on the bright, shiny new website - from which Kate can sell direct to her loyal and new customers.
There was much to-ing and fro-ing with many lengthy emails and discussions over the phone  - but we think the end result looks amazing and really shows off Kate's homewares and illustrations to full effect!
If you'd like to read more, we've shared some of our musings on the importance of the 'Shop Window'  (both real and virtual) over on our blog.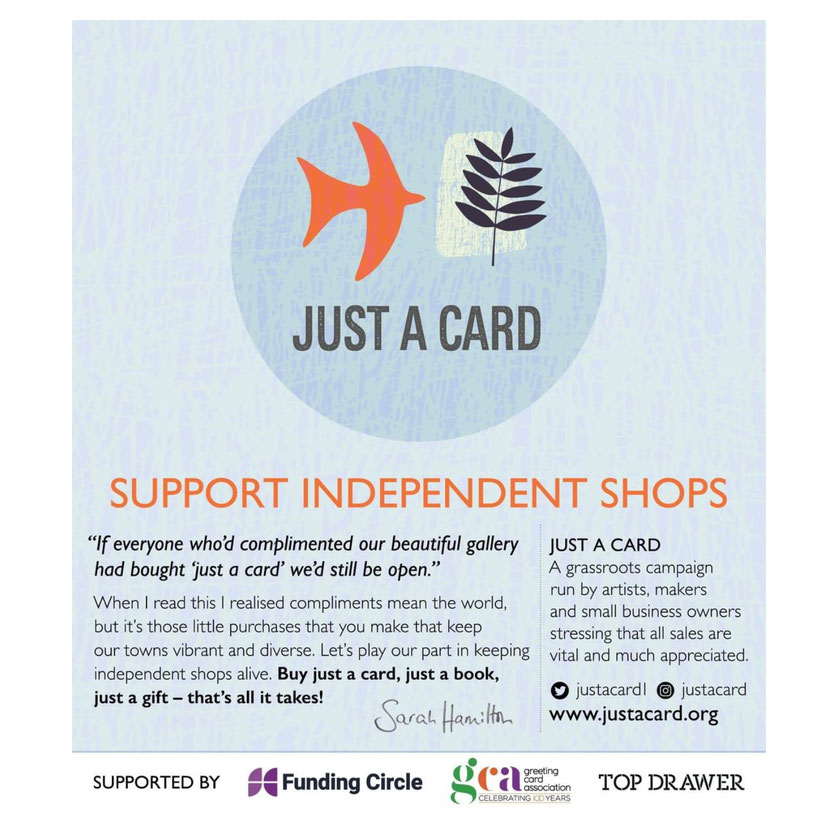 "These are tough times for artist, makers and small businesses. Many face new challenges just at a time when they'd hoped to rebuild after months of uncertainty."
Sarah Hamilton - JUST A CARD
The JUST A CARD campaign supports and highlights independent small businesses throughout the year and this year has proved to be tougher than ever for all of them - but by being part of this amazing community has really helped so many get through these troubled times.
Earlier in the year, Sarah spearheaded a fundraising campaign to raise some vital funds to keep the campaign going as up until now it's been largely volunteer-led.
Amazingly (or perhaps not as there's such a community spirit!) the initial target was raised within two days which enabled the second target of double the original to be set.  Such was the response that this was then reached in just over a week!
The funds have been used to re-work the website and also to design and produce a wide range of downloadable resources to promote the campaign.
The fourth JUST A CARD - Indie Week took place from 23rd to 27th November as a colourful alternative to Black Friday and again saw so many people from the creative community joining in and filling social media with the key message that it's vital to support independent businesses - and it's something that we need to keep remembering as we head into the new year.
See the JUST A CARD website for more - including the shop where you can buy the coveted JUST A CARD pin and the inspirational 'We Are The Makers' poster which features words by the Bespoke Bard and illustration by Jessica Hogarth with all funds raised going back to supporting the cause.
We're proud to be part of the JUST A CARD team to help and promote all that they do to support and champion independent businesses!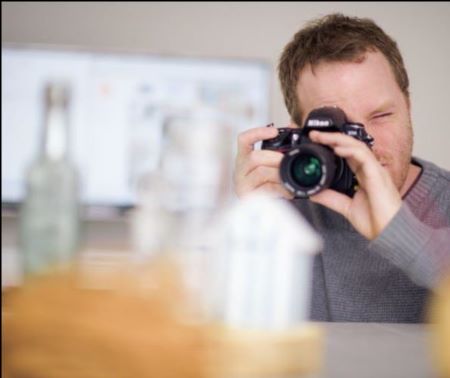 We've said it many times before - good product photography is essential to present your products to the media (and for use on your website for that matter!) - they are bombarded with info all day every day and if your pics don't cut the mustard then they're not going to make the edit!  We've even seen journos and other PRs commenting on it so we know we're right!  You can read more about our thoughts on product photography over on our blog.
Pictures by post with no need to worry about social distancing...
We've teamed up with Richard Jackson (pictured above!) of Forever Creative Photography to bring you a special offer to help you get your images looking their best.  Richard specialises in photography for small businesses and works with lots of creative designers and makers, supplying both cut-out and lifestyle shots. 
Working from his well-equipped studio in Scarborough, there's no need to travel to, or spend time in, the studio (unless you really want to!) - simply discuss your requirements and then pop your items in the post or send by courier and Richard will do the rest!
Richard is offering a 15% discount on photography services when you book with him up to the 28th February 2021 - simply quote HOWLINGMOON21 when emailing him or speaking to him on the phone.
 
Client profile - based in Ashburton, Devon, Ashton House Design is a talented group of interior designers with 80+ years' combined design experience across multiple residential and commercial disciplines.  Working as a team, they transform their clients' interior environment and their quality of life through original thinking and minute attention to detail. 
Client profile - utilising infrared technology, Jigsaw Infrared Heaters are more energy-efficient, greener and smarter than traditional heaters.  Available in a choice of sleek minimalist finishes including glass, mirror and aluminium, they require no water, no gas and no maintenance, making them the perfect eco-friendly choice for contemporary and classic interiors alike.
Client profile - Gourmet Games have created a range of tasting games focusing on wines & fizz, gin, whisky and chocolate which include everything you need to host an informative, fun evening including bespoke invitations, place cards, menus, host's and guessing gourmets' booklets and answer cards – and, of course, the all-important products for sampling!